KlangKisten
The SoundBoxes Concept: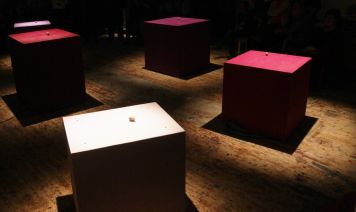 Music is to be made invisible by being packed in wooden boxes and thus sounding "hidden". The concept was created in the spirit of the artist couple Christo and Jeanne-Claude, who have become known through their concealment works.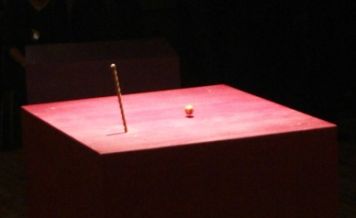 Breaking in an ironic way with the modern Hans-Joachim Hespos, who had once a drummer free himself with a welder from an iron tank, the postmodern Hans-Joachim Heßler utilizes tin toys, drilling machine and silicone syringe.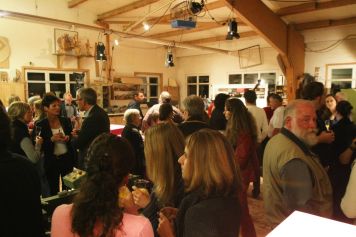 "A concert, in which he [Heßler] combined traditional musical sounds with those of craftsmanship [...] to [create] an unusual sound experience. [...] [It] rattled, knocked, squeaked and gurgled [...] invisibly, yet the boxes were perfectly in tune with each other."(Rheinische Post vom 10.11.2010).


The Musicians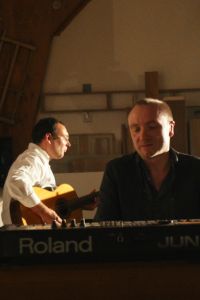 visible & invisible:

Thorsten Töpp: Classical Guitar

Hans-Joachim Heßler: Piano & Synthesizer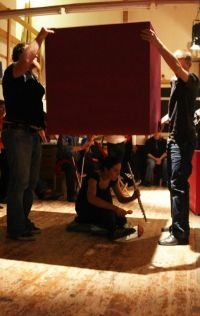 Jurij Kalina:
Violin
Sabine Hoffmann:
Transverse Flute, Percussion
Inga-Maria Heßler:
Alto Saxophone
Wolfgang Sax:
Tenor Saxophon
Britta Giesen:
Percussion
Tim Giesen:
Percussion
Dieter Stein:
Drill, Carpentry tools



The Performances
October 1st, 2010 - 20:00 Uhr
November 6th, 2010 - 15:00 Uhr
November 7th, 2010 - 15:00 Uhr
Carpentry Workshop Dieter Stein HolzDesign [WoodDesign]